Sean Pertwee portrays Gareth Lestrade in Elementary.
Early life and career
Edit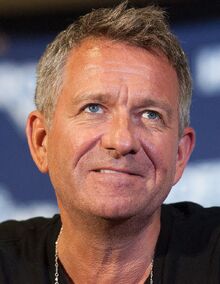 The son of actor Jon Pertwee (one of several to play the eponymous character of Doctor Who), Sean's past roles include Sheriff Hugh Beringar in the first season of the medieval mystery series Cadfael. His notable film roles include the title character of MacBeth, along with Soldier, Formula X, and Doomsday.
Currently he is playing the regular role of Alfred Pennyworth on TV's Gotham.
External links
Edit
Sean Pertwee on Wikipedia