Poison Pen


Directed by
Andrew Bernstein
Written by
Liz Friedman
Air date
October 17, 2013
Running time
43 minutes
Episode chronology
Previous
We Are Everyone
Next
Ancient History
Poison Pen is the fourth episode of season two, and the twenty-eighth episode of the series. It was written by Liz Friedman, and directed by Andrew Bernstein. The episode premiered on October 17, 2013.
Storyline
Edit
Plot synopsis
Edit
When the CEO of a financial consulting company is poisoned to death, Holmes and Watson are called upon to track down the killer. Meanwhile, a woman from Sherlock's past emerges as a possible suspect.[1]
Appearances
Edit
Jonny Lee Miller as Sherlock Holmes
Lucy Liu as Joan Watson
Aidan Quinn as Captain Tommy Gregson
Jon Michael Hill as Detective Marcus Bell
Laura Benanti as Anne Barker/Abigail Spencer
Samuel H. Levine as Graham Delancey
Noelle Beck as Peri Delancey
Paul Fitzgerald as Burt Jeffries
Patrick Kerr as Simon
Keesha Sharp as Mistress Felicia
Cindy Katz as Marsha Whitaker
Steve Greenstein as Titus Delancey
Nancy Lemenager as Susan Moore
Robert Emmet Lunney as Attorney

What did you think of Poison Pen?
Behind the scenes
Edit
Episode stills
Edit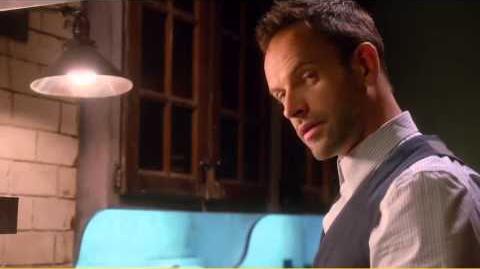 References
Edit