On the Line


Directed by
Guy Ferland
Written by
Jason Tracey
Air date
November 21, 2013
Running time
43 minutes
Episode chronology
Previous
Blood Is Thicker
Next
Tremors
On the Line is the ninth episode of season two, and the thirty-third episode of the series. It was written by Jason Tracey, and directed by Guy Ferland. The episode premiered on November 21, 2013.
Storyline
Edit
Plot synopsis
Edit
Holmes and Watson uncover the identity of a serial killer whose case has gone cold and find themselves butting heads with the NYPD.[1]
The episode is an homage to Arthur Conan Doyle's "The Problem of Thor Bridge" in the "Casebook of Sherlock Holmes".
Appearances
Edit
Jonny Lee Miller as Sherlock Holmes
Lucy Liu as Joan Watson
Aidan Quinn as Captain Tommy Gregson
Jon Michael Hill as Detective Marcus Bell
Troy Garity as Lucas Bundsch
Chris Bauer as Detective Gerry Coventry
Eric Sheffer Stevens as Tim Spalding
Dillan Arrick as Jenna Lombard
Marcus Callender as Young Cop
Charlotte Maier as Cynthia Tilden
Ryan McCarthy as Sheriff's Officer #1
Lucas Dixon as Sheriff's Officer #2
Howard W. Overshown as Detective
Dee Pelletier as Polygraph Examiner
Kate Cullen Roberts as Kathy Spalding
Kacie Sheik as Receptionist

What did you think of On the Line?
Episode stills
Edit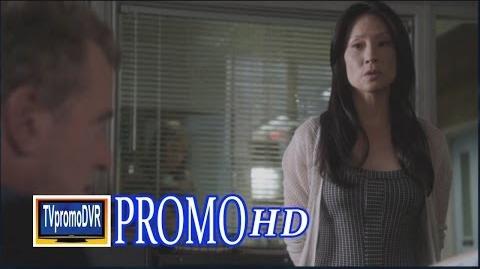 References
Edit