Blood Is Thicker is the eighth episode of season two, and the thirty-second episode of the series. It was written by Bob Goodman, and directed by John Polson. The episode premiered on November 14, 2013.
Storyline
Edit
Plot synopsis
Edit
When a beautiful young woman is murdered, Holmes and Watson investigate her ties to a billionaire CEO. Meanwhile, Mycroft makes a case for Sherlock to move back to London.[1]
Appearances
Edit
Jonny Lee Miller as Sherlock Holmes
Lucy Liu as Joan Watson
Aidan Quinn as Captain Tommy Gregson
Jon Michael Hill as Detective Marcus Bell
Rhys Ifans as Mycroft Holmes
William Sadler as Ian Gale
Margaret Colin as Natalie Gale
Casey Biggs as Alan Becker
Kieran Campion as Ray McKibben
Jordan Gelber as Dr. Eugene Hawes
Mark Zeisler as Arthur Watkins
Johanna Day as Maureen Tyler
Kersti Bryan as Haley Tyler
Stephen Friedrich as Pet Groomer Employee
Mike Masters as Lead Securty Guard
Elliot Villar as Christian Suarez

What did you think of Blood Is Thicker?
Episode stills
Edit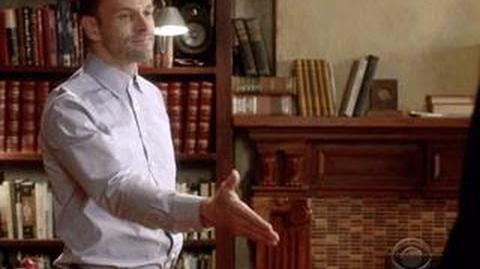 References
Edit