Ancient History is the fifth episode of season two, and the twenty-ninth episode of the series. It was written by Jason Tracey, and directed by Sanaa Hamri. The episode premiered on October 24, 2013.
Storyline
Edit
Plot synopsis
Edit
Holmes and Watson find themselves digging through the dark world of the mob to find a killer when they discover the body of a former assassin. Meanwhile, Watson helps a close friend track down a mystery man who swept her off her feet.[1]
Appearances
Edit
Jonny Lee Miller as Sherlock Holmes
Lucy Liu as Joan Watson
Aidan Quinn as Captain Tommy Gregson
Jon Michael Hill as Detective Marcus Bell
Mia Barron as Lara Banin
Danielle Nicolet as Jennifer Sayles
Mike Starr as Russell Gertz
Jordan Gelber as M.E. Reginald "Rex" Hawes
Wass Stevens as Travis Hardwick
Vanessa Aspillaga as Secretary
Misha Kuznetsov as Marko Zubkov
Tibor Feldman as Dr. Michael Glassman
Olivia Baseman as Sasha Zubkov
Al Cedeño as Bartender
Gene Gabriel as CSU Officer
Deirdre Madigan as Receptionist

What did you think of Ancient History?
Episode stills
Edit
Behind the scenes
Edit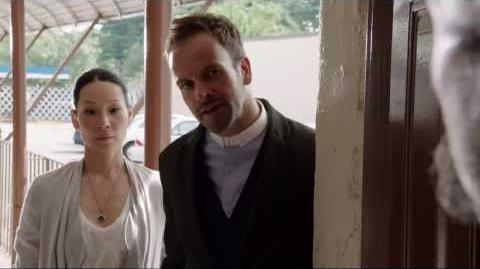 References
Edit