Ancient History is the fifth episode of Season Two of Elementary, and the twenty-ninth episode of the series. It was written by Jason Tracey, and directed by Sanaa Hamri. The episode premiered on October 24, 2013.
Storyline
Edit
Plot Synopsis
Edit
Holmes and Watson find themselves digging through the dark world of the mob to find a killer when they discover the body of a former assassin. Meanwhile, Watson helps a close friend Jennifer track down a mystery man who swept her off her feet.
What did you think of Ancient History?
Episode stills
Edit
Behind the scenes
Edit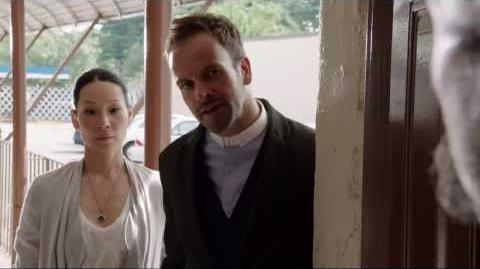 Cite error: <ref> tags exist, but no <references/> tag was found